QNAP Mobile Apps

Utilities for Surveillance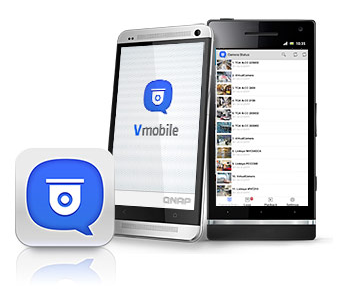 Vmobile - Anytime anywhere surveillance
The Vmobile mobile app enables you to monitor the Surveillance Station anytime and anywhere using iOS and Android devices. It provides camera live-view, PTZ control, instant event notifications, video snapshot, video playback, and video search by date and time.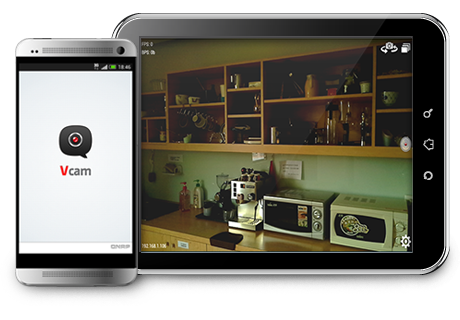 Vcam - Turn your mobile device into camera
The Vcam mobile app can turn your mobile device into a network camera. With the Vcam mobile app, you could record any moment around you to your Turbo NAS. The Vcam solution provides a great way to deploy a home surveillance system without purchasing expensive IP cameras.

Qfile
Ever wanted to browse and manage files stored on your Turbo NAS with your iOS®, Android™ and Windows® mobile device? The free Qfile app is right for you.
---
Manage Multiple NAS
Add as many Turbo NAS units in the Qfile and conveniently connect to any of them in the log-in page.
Easy file management
The file thumbnails help you easily identify the file type at a glance. You can move, copy, rename or delete files on the Turbo NAS without computer required.
Main Menu
Easily check file transfer status and shared files, upload files, and stream content from the NAS to DLNA/AirPlay devices.
Stream multimedia contents
Browse and play the music, photos, and videos on the Turbo NAS. No more worries about the space limitation of your mobile device.
Zip/Unzip support
Freely unzip files to read file content, or zip files for easier sharing.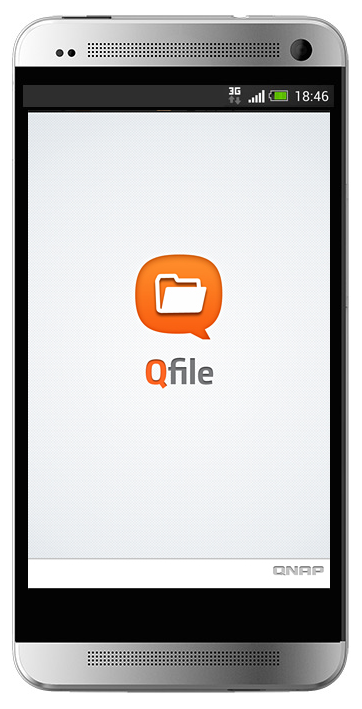 Auto-upload photos
Automatically upload photos to your Turbo NAS whenever you take new photos. It works as a real-time backup of your precious photos.
Offline file reading
Download documents, photos or music from the Turbo NAS to your mobile devices for offline reading.
Folder & file sharing
Create download links for shared folders or files to share via email, SMS, mobile apps such as WeChat, Line, WhatsApp*, or email the files as attachments.
Music playback bar
Control the music currently playing with the playback bar to enjoy more flexibility and convenience.

Qmanager
Ever wanted to monitor and manage your Turbo NAS with your iOS® or Android™ mobile device? The Qmanager app makes it easy.
---
Manage Multiple Turbo NAS units
Add multiple Turbo NAS units on Qmanager, and conveniently manage anyone of them, anytime and anywhere.
Monitor system status
Monitor your system information, such as CPU usage, memory usage, system event info, online users, etc.
Shutdown/restart remotely
Restart or shutdown your Turbo NAS remotely.
Monitor connection status
Check connection status or logged in users remotely, to prevent invasion.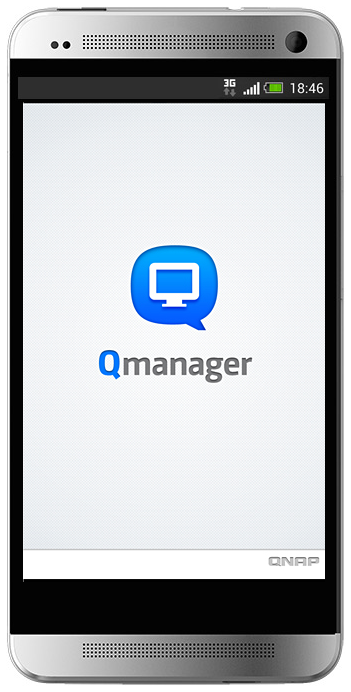 Manage system services
Easily turn on/off application services of the Turbo NAS via Qmanager. It only takes one click!
Manage download/backup tasks
Check the Download Station or backup task info. You can also pause or run the download or backup tasks remotely.
Identify the NAS
Use "Find My NAS" to turn on the NAS "Beep" sound to easily identify its location.

Qmusic
Ever wanted to stream and enjoy the music stored on your Turbo NAS with iOS® and Android™ mobile device? The free Qmusic app allows you to listen to your terabytes of music collection on the Turbo NAS anytime and anywhere.
---
Play music on demand
Easily connect to the Turbo NAS and play the music collection with simple operations. It's 1-2-3 to have a mobile music box!
Browse music library flexibly
Browse music collection on the Turbo NAS by song, singer, album, or folder.
Play music offline
Click the "Download" button to instantly download the music on the Turbo NAS to your mobile device for offline listening. The music never stops even when the Internet is not available.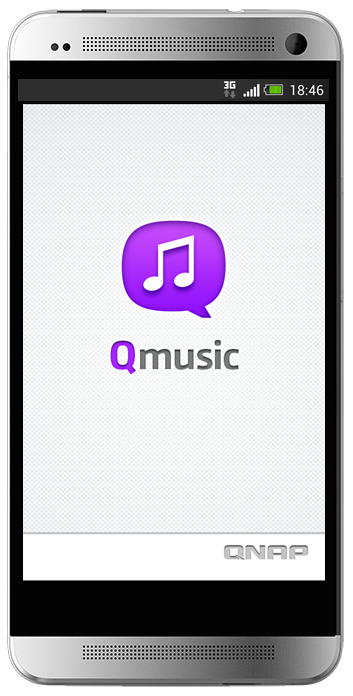 Enjoy music with one click
4 ways to play the music immediately: Random song, Random playlist, My favorite, and Recently added.
Edit playlists online
You can easily create playlists, edit the playlist contents, or add the songs in the "Now playing " list to the playlist.
Music searching
Search songs by title, album, or artist to find the right tracks for your mood.

Qphoto
The Qphoto app allows you to easily browse and share the photos on your Turbo NAS anytime and anywhere with mobile devices.
---
Photo browsing
Browse your photo collection using a timeline view, thumbnails, detailed list and folders.
Enjoy slideshows
Create and enjoy slideshows with photos and background music from your mobile devices.
Save your great moments
Upload photos directly to your Turbo NAS from your device camera and gallery or the inserted SD card to save your great moments.
Private collection
Archive personal photos in the password-protected "Private Collection". Your private photos cannot be accessed by other Turbo NAS users.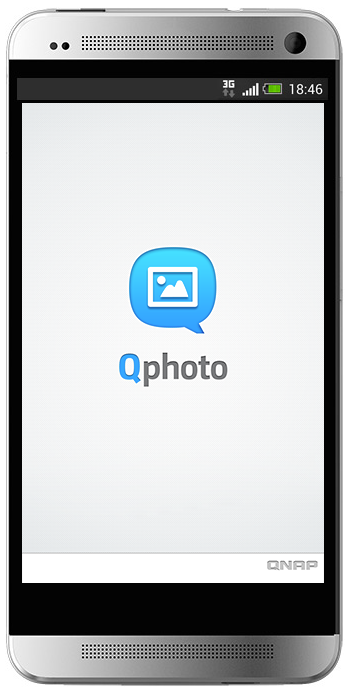 Easily search for photos
Use keywords or tags to easily find specific photos & videos on your Turbo NAS.
Instant photo sharing
Share photos from your Turbo NAS via Facebook, Twitter, Google+, WhatsApp, Line, Instagram, Gmail, and more.
Sync photos with NAS
Qphoto supports Qsync that synchronizes files between Qsync-enabled devices/applications and a Turbo NAS. If photos or videos are accidentally deleted from your mobile devices, you can still retrieve them from the "Trash Can" folder.

Qvideo
The free Qvideo app allows you to enjoy and share the video collection stored on your Turbo NAS from mobile devices anytime and anywhere.
---
Enjoy videos on demand
Watch any of the videos stored on your Turbo NAS using mobile devices at anytime, anywhere.
Video browsing
Browse your video collection using a timeline view, thumbnails, detailed list and folders.
Organize videos
Organize your videos by category, tags, ratings, or labels for a clearer display and easier searching.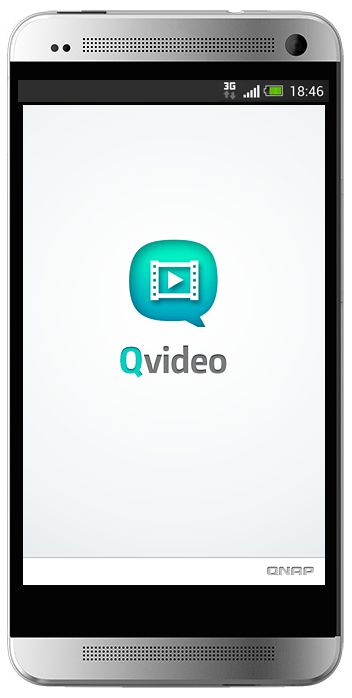 Stream videos via Chromecast
Stream videos stored on the Turbo NAS directly on TV via Chromecast device.
Share beautiful moments
Share interesting videos with family and friends via email, message and social networks.
Sync videos with your Turbo NAS
Qvideo supports Qsync, a handy service that synchronizes files between Qsync-enabled devices/applications and a Turbo NAS, making it ideal for frequent travelers to access and share the most up-to-date files.

Qnotes
A handy mobile app for taking and sharing notes on the go.
---
Sync with Notes Station or save notes offline
Synchronize your notes with the Notes Station on your Turbo NAS, or save notes offline.
Use multimedia in your notes
Insert photos, audio, and videos saved on your mobile device (or from its camera and inserted SD card) into your notes to enrich the contents.
Collaborate with team members
Invite other users to read or edit notes for productive communication and teamwork.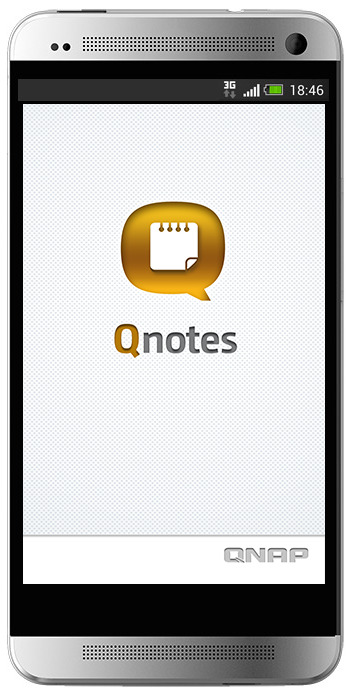 Work with add-ons
Create meeting minutes with templates and quickly add calendar events and to-do lists. All of the events and to-do's from different notes are integrated in one place for easy access.
Feel free to share
Easily share your notes with a sharing URL via social networking sites or messaging apps.
Quickly read recent notes
Open notes you've read recently for quick recollection.

Qget
Easily search download sources, download contents to the Turbo NAS, and manage download tasks on mobile devices.
---
Download files on the go
With the inbuilt Internet browser, you can add tasks with a direct download link (HTTP/FTP/Magnet link) to the Download Station.
Back up videos from video sharing sites
With a simple tap, you can back up YouTube videos to the Turbo NAS through the HappyGet*.
BT search
Search desired torrent files in a few seconds and add them to the Download Station.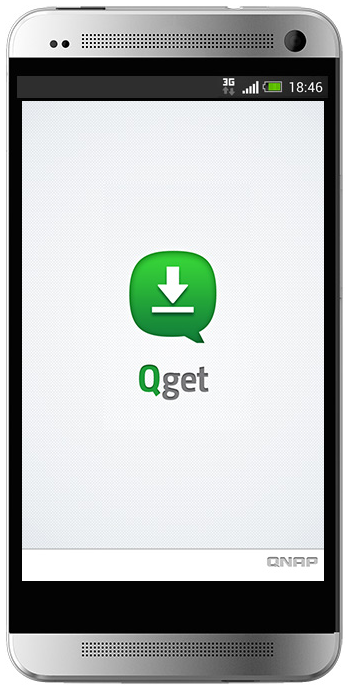 Vmobile
Vmobile is a mobile surveillance app for remote and wireless monitoring of IP cameras managed by the Turbo NAS with Surveillance Station or the VioStor NVR.
---
Mobile surveillance
Access surveillance system to manage and monitor IP cameras anytime, anywhere.
Profile management
Create multiple profiles with different sets of VioStor NVR/Turbo NAS and IP cameras, and efficiently switch between different monitoring views from the profile list.
PTZ control and preset position control
The PTZ (Pan/Tilt/Zoom) cameras can be controlled directly on mobile devices. It's easy to adjust the monitoring angels and preset monitoring position.
Event notification
When an event occurs, Vmobile can notify by ringtone or vibration to keep you alerted immediately.

Qremote
When enjoying the HD Station, rather than hardware remotes, Qremote app is so convenient to make your mobile devices as a handy remote control.
---
Multimedia content playback
Control playback of videos, music and photos stored in the Turbo NAS remotely and enjoy them on TV without additional gadgets like a controller, USB keyboard or mouse.
Switch among applications
Enjoy the convenience of switching among applications including XBMC, YouTube, Google Chrome, and MyNAS (Turbo NAS web portal) with ease.