QNAP 2.5GbE

150% Faster Speed
Substantially Boost Your Network Speed While Keeping Your Network Futureproof
The future is here with 2.5GbE, and QNAP has complete and affordable all-in-one solutions to upgrade your network.
Is Ethernet Connection Slowing You Down?
Everyday, we may experience the frustrating bottleneck of 1 Gb Ethernet speeds. Whether if you're a home user/prosumer trying to back up your media library, or a workgroup collaborating on projects, slow network speeds are both annoying and costly.
Challenges for Home Users
Every day, home users run into issues when dealing with transferring and backing up content. When you're trying to back up your entire movie library, or trying to upload all the photos you took on your trip, you shouldn't have to worry about running out of storage. Even waiting for slow data transfer speeds doesn't just take a long time, it's just plain annoying.
Challenges for SMBs
Small businesses are constantly bottlenecked with issues that just prevent everyone from being more productive. Businesses shouldn't have to worry about enough storage capacity for their files, or whether those files could be accidentally deleted. Multiple users shouldn't be forced to share the same slow single gigabit ethernet speeds.
Why 2.5GbE?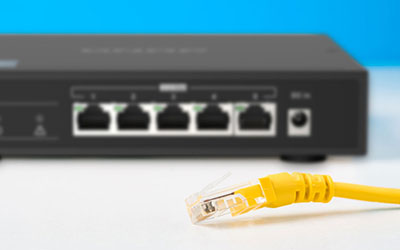 Easy Upgrade: No Rewiring Required
There are faster options to upgrade your network connectivity such as 10GbE. But beyond just a 10GbE switch, your home or business would require the proper cabling to have full 10GbE speeds. With 2.5GbE, you can use your existing Cat 5 wiring that you would use for your current Ethernet connection. You can experience a substantial connectivity boost with no rewiring necessary.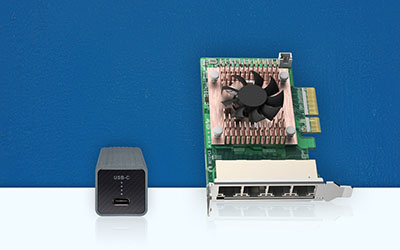 Cost Effective
Not only will you avoid a costly cabling upgrade, but a 2.5GbE network will give you a substantial network boost at a very affordable price. You can purchase a 2.5GbE switch and card or adaptor for a fraction of a cost of most 10GbE switches. So not only can you easily make your network noticeably faster, but you can do it without breaking the bank.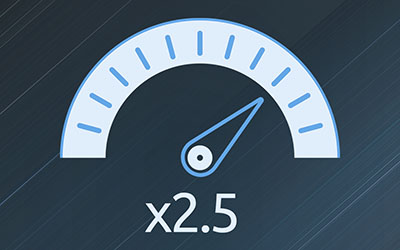 Significant Speed Upgrade
Instantly experience faster speeds while transferring files from you PC to your NAS or streaming media files. A 2.5GbE network is great and easy way to save you time, enhance efficiency, and provide you the convenience of quick access to your files.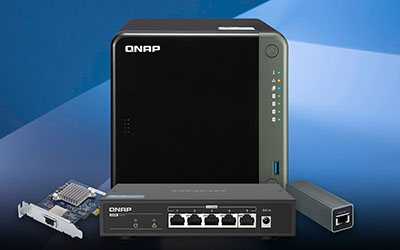 Futureproof
QNAP's array of multi-gig network switches with 1G/2.5/5/10GbE ports, affordable 2.5GbE network components, and multi-gig port connections on our NAS models will give the flexibility of speeds and ensure that your network stays futureproof.
Use Cases
Prosumer
Small and Medium Business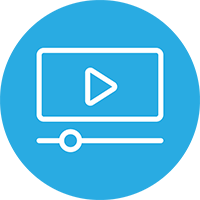 Video Streaming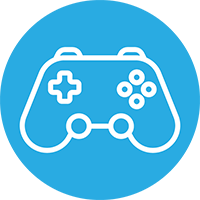 Gaming Storage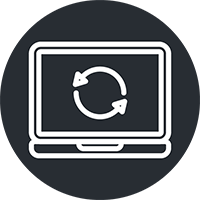 Device Backup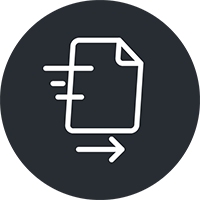 Fast Data Transfer
Upgrade to Faster Speeds: Easy as 1-2-3
How do you upgrade your laptop to blazing fast 2.5 Gigabit Ethernet speeds?
Simply add a 2.5GbE card to your device or plug in to USB adaptor.
Want to upgrade your entire network to the fastest speeds possible?
Just plug in the QSW-1105-5T switch.
Need a better storage solution with data redundancy and remote access?
The TS-x53D Series is an powerful and dynamic NAS series that delivers great value for the price.
It's just that easy.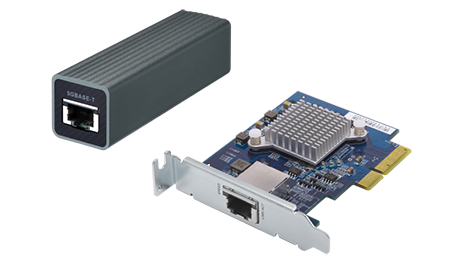 Access
Start your upgrade to your setup with faster connectivity with a 2.5GbE expansion card or a USB adaptor. Add a 2.5G card to your PC or existing NAS with a PCIe slot. Or if you want quick and convenient connectivity, simply connect the USB adaptor to your laptop or NAS as well and you get speeds up to 5x faster.
Instantly add faster ethernet ports to your current laptop/computer.
Instantly add faster ethernet ports to your NAS.
Flexible, fast, and economical.

Connectivity
The next step to upgrading your setup is to ensure all of your devices are connected at optimal speeds. With five 2.5GbE ports, the QNAP QSW-1105-5T switch instantly upgrades your network to take advantage of 2.5GbE-enabled devices and NAS without requiring any nee network cables.
Immediately multiply your network speed by 2.5 times.
Comes with five 2.5Gbe ports to connect all of your 2.5GbE ready devices.
Affordable and Easy-To-Use

Storage
Lastly, upgrading your file storage is essential to ensuring no bottlenecks exist in your setup. With the TS-x53D Series, not only are your files now accessible faster, you get all the benefits of NAS, including data redundancy, remote access, and more.
Dual 2.5GbE ports.
PCIe expandability to future-proof network expandability.
Data safety and redundancy features.
Remote access, use your laptop, iPhone/Android device to view photos or watch movies.
Your Comprehensive 2.5GbE Solution
Emerging multi-gigabit Wi-Fi 6 (802.11ax) standards have driven higher bandwidth demands for wired and wireless network connections. Whilst faster network speeds greatly benefit multi-user environments like workplaces, home users should also demand higher bandwidth to take advantage of faster Internet speeds. QNAP provides a range of 2.5G network components and storage solutions to meet your need for higher speeds!
A Fast 2.5GbE NAS
A QNAP NAS features one or more 2.5GbE ports, and port trunking allows you to combine multiple ports for greater bandwidth potential.
A Switch that Supports 2.5GbE
QSW-1105-5T provides an affordable option to upgrade your network with 2.5GbE ports and allowing to connect multiple workstations for high speed collaboration in device-dense environments.
Upgrade Computers and Laptops
Computers and laptops can install QNAP's PCIe based network expansion cards that supports 2.5GbE+ speeds or laptops can use USB 3.2 Gen 1 to 5GbE adapter allowing connectivity to high speed networks.
Recommended Models
| | | | |
| --- | --- | --- | --- |
| QSW-1105-5T | TS-x53D series | 2.5GbE Network Card | QNA-UC5G1T |
| Affordable 2.5GbE unmanaged switch enabling flexible applications. | Quad-core 2.5GbE NAS with PCIe expansion for 10 Gbps or M.2 SSDs to accelerate applications. | Affordable 2.5GbE network expansion card designed for NAS and PC. | Portable USB 3.2 Gen 1 to 5GbE adapter suited for Windows® and macOS® computers. |
| | | | |
Contact a QNAP Solutions Specialist today to Learn More!